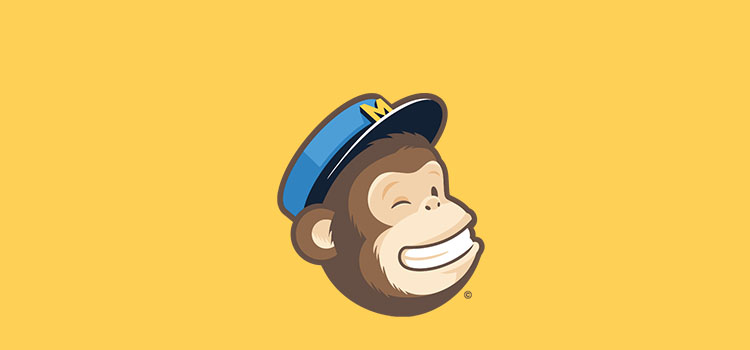 Best MailChimp WordPress Plugins for Boosting Subscriptions and Sending Fun Messages
MailChimp has quickly become one of the best ways to collect email addresses and send out stunning newsletters to all of your subscribers.
They also make it fairly easy to integrate with your WordPress site, considering the company gives you code to embed a simple subscription form, and they have tons of integrations for establishing different functionalities.
If you plan on blogging and accumulating a large list of followers, you need MailChimp.
If your eCommerce shop is struggling to bring back customers who once stopped at your store, you need MailChimp.
Although a simple form can be made with MailChimp, you may want some additional features to ensure that your list building strategy is the strongest it can be.
For example, some companies would rather have a top bar subscription form instead of one embedded in a widget. Others are interested in giving users a way to subscribe with social accounts like Facebook and Google. What's cool is that lots of plugin companies have tapped into the MailChimp API, delivering you a wide selection of MailChimp WordPress plugins to choose from.
However, the market is also filled with some junk plugins that could slow your site down or conflict with your theme or other plugins. Therefore, we did the work for you and put together a list of the best MailChimp WordPress plugins for building your lists and sending out emails. Keep reading to find out what they are.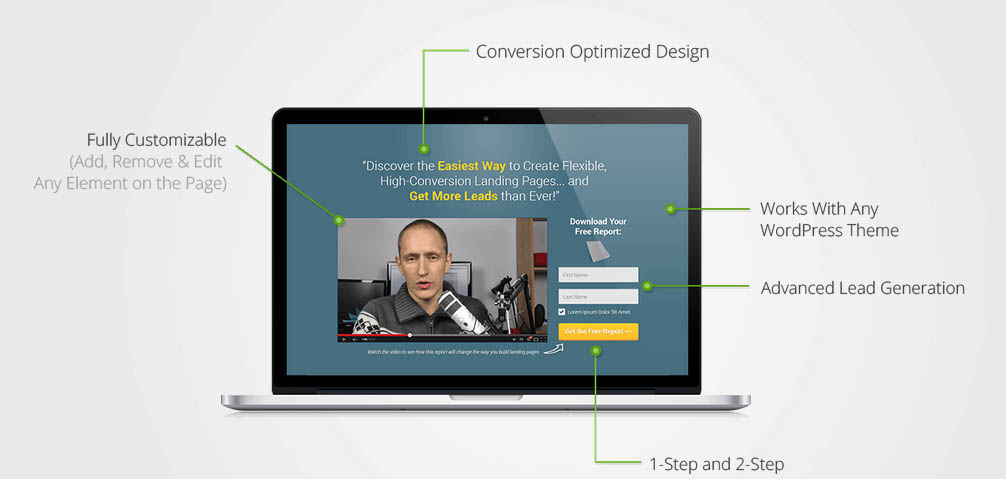 One problem with placing a MailChimp subscription form on your WordPress site is that the designs don't look all that great. However, the Thrive Leads plugin changes that. For example, trying to make your form colors match with your brand is somewhat impossible when embedding a basic MailChimp form. Thrive Leads has tools for making items like optin boxes, popups and slide ins, all with fancy colors, graphics, and MailChimp integrations.
Pros
Use the 2-step optin process, which is proven to boost leads and improve the speed of the subscription process.
Gain access to an extensive library of optin forms. These are by far the best in the business.
The drag and drop editor means that you don't have to touch any code while designing.
A/B testing is included for seeing which forms are working the best. The comprehensive reports are accessible with a single click.
Cons
It's not free.
The settings for specifying when a form pops up is a little tricky. In my experience, users who have seen my popup forms in the past have continuously received the popup as they move to new pages on my site.

The MailChimp for WordPress plugin has a free and premium version. It's meant to connect with your MailChimp account and combine with various other plugins such as Contact Form 7, WooCommerce, Ninja Forms and Buddy Press.
Pros
Integrate with tons of other plugins.
Use the styles builder for changing form colors, fonts and fields.
It only takes a few seconds to connect with your MailChimp account.
All of the forms are mobile friendly.
Cons
The styles builder is only available in the paid version.
You only get unlimited forms with the premium version.
The best reports, and many of the primary features are only available when you pay for the plugin.

Chimpy serves as a premium solution, so you'll have to pay around $22 to gain access. It has a wide set of features such as popups, checkboxes and shortcodes. The shortcodes are unique features since you can make a template and place that same form all over your site.
Pros
This is one of the few plugins that has a subscribe to unlock content feature.
The signup forms are sleek and modern.
The plugin syncs your WordPress users with your MailChimp list.
Cons
In terms of branding, the customization tools are a little watered down.
They suggest hiring a developer if you'd like to make custom changes, which is not exactly the best route for people on a budget.
Making simple changes like centering the form in WordPress requires you to access the custom CSS files.

Have you ever wanted to check out how your MailChimp email lists are doing without having to go to the MailChimp dashboard? The MailChimp Activity plugin gives you a breakdown of your list stats right in the WordPress dashboard.
Pros
You see what type of activity is going on in your subscriber list.
A graph is displayed for viewing how much growth your email list has seen over the past months.
All graphs show up right on your WordPress dashboard.
Cons
There is no information regarding campaigns. So if you'd like to see how many opens or clicks have been accumulated in your last campaign, you'll still have to go to the MailChimp dashboard. I also figured that some more advanced MailChimp reports might show up on your dashboard, but that's not the case.

You may have seen a top bar on some of your favorite blogs, and that's because it's a wonderful way to send users to a landing page, or to collect email addresses without taking up too much space on your actual homepage. This plugin has some simple design tools for adding a top bar and integrating it with MailChimp.
Pros
Top bars have been known to boost your conversions.
Visitors have the chance to dismiss the bar if they don't want to see it anymore.
Change around the bar text and color without having to touch any code.
You can place the bar at the top or bottom of the screen.
The plugin is extremely lightweight, so it won't slow down your website.
Cons
Some people may want to do some A/B testing, but this isn't an option.
A MailChimp form is really the only type of top bar you can have, so if you'd rather create a call to action with a link to one of your product or landing pages, you'll have to look elsewhere for a plugin.

This is one of our favorite MailChimp plugins because it combines your WordPress comment system with MailChimp. Basically, if someone creates an account and posts a comment on one of your posts or pages, they will automatically be placed into one of your MailChimp email lists.
Pros
The plugin has configurations so that you don't violate any email subscription rules, and so that you can respect the privacy of your users.
Each comment grabs the name and email address from the commentor.
Send users to different MailChimp lists depending on the post they comment on.
Send out a welcome message whenever a person makes a comment.
Cons
Some people are going to be confused about why they were subscribed to your list, but you can generally clear this up by posting a warning in your comment box.
The email subscribe check box is checked by default. It would be nice if you could change this.

The Easy Forms for MailChimp plugin is somewhat similar to Thrive Leads or Chimpy, but we recommend it for beginners, since it's super easy to grab a template, integrate it with MailChimp and start collecting email addresses from your users.
Pros
Generate an unlimited amount of forms through MailChimp.
MailChimp list and user stats can be viewed directly from your WordPress dashboard.
Duplicate your forms with the click of a button.
Feel free to limit optin forms when someone is logged into your site.
Cons
Many extensions are provided for a price, but it would be nice if you didn't have to pay for these. For example, an incentives extension requires a payment.
The forms look nice from the start, but it would be great to see some more advanced customization settings.

Wouldn't it be wonderful if your website visitors could subscribe to your email list with their social accounts? Now that's possible with the MailChimp Social plugin!
Pros
Collect birthdays through places like Facebook.
Make it so that people don't have to punch in their personal information. All they have to do is be logged into one of their social accounts.
Shortcodes expedite the design process.
Radio merge tabs and grouping is available.
Cons
You have to pay for a license.
This may limit the amount of information you receive from some people, considering some social sites don't collect everything you might want.
The Twitter API doesn't provide emails, which makes that subscription option somewhat useless for MailChimp.
Which MailChimp Plugin Should You Pick for Your Needs?
Thrive Leads is best for designing beautiful subscription forms. The development tools are easy to work with, and you can implement the 2-step optin process, which is known to boost conversions.
If you're interested in quickly building an unlimited amount of forms, go with the Easy Forms for MailChimp plugin. We like this for beginners because it works with widgetized areas, so it's more like a drag and drop interface.
Use the Chimpy – MailChimp WordPress Plugin if you want to lock some of your content and ask people to subscribe if they'd like to unlock it.
The MailChimp Top Bar comes into play if you'd rather ask users to subscribe to your MailChimp list towards the top of your site. It's easy to customize, and it doesn't take up much room on your homepage.
We hope our post helped you find the right mailchimp plugin for your site. You may also want to see our comparison of 7 best list building plugins.
Overall, each of these MailChimp plugins have their own unique tools, so give them a try and feel free to drop a line in the comments if you have any suggestions or questions.