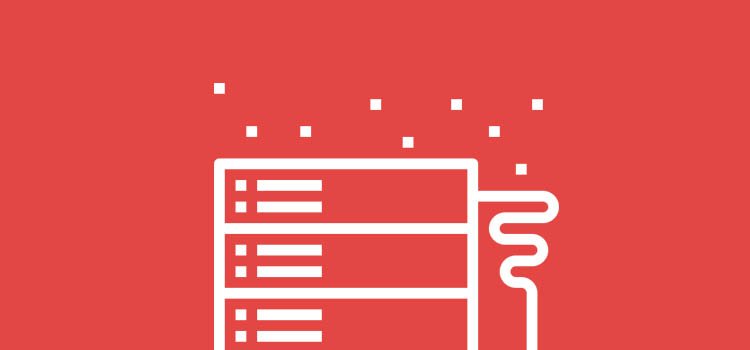 Best WordPress Backup Plugins: 5 Best Plugins Compared
You can't wait.
Backups require your immediate attention.
I think we all know this in the back of our minds, but it seems like too often we figure a backup can wait until later. We think, "Nothing bad will happen right now," or "I'll backup my site for the next WordPress update."
What's funny is that the best WordPress backup plugins only take a few minutes to install, then you're setup for the rest of your site's life.
It's that easy, and it could prevent hours, or even days, of headaches, wasted time and lost money. The hackers aren't going to wait around for you to install a backup plugin in the future, so it's best you do it now. Not only that, but you don't even have to get hacked to lose your data. A simple plugin or WordPress update could change around the design of your site, cause data loss or make for conflicting themes or plugins.
Those backup plugins look like a mighty nice idea after the fact, so do yourself a favor and protect your WordPress website today.
Seeing as how there are so many WordPress backup plugins, we're going to outline some free ones, along with a few paid options. We'll also talk about the pros and cons of each, allowing you to make an educated decision after this article. In addition, you should be able to see exactly which backup plugins are right for your unique business. Let's take a look.
The Rules to Follow With Your Backups
Backups are pretty simple to understand, but each WordPress user should know how to use them and when to complete a backup. Therefore, we put together a list of rules for all WordPress backups.
If you're updating WordPress or a plugin, always complete a backup beforehand.
Not every plugin needs to be backed up. Spam plugins and other bloated solutions are incredibly hard on your database, making for large backup files.
Your best bet is to have backups in three locations. We suggest one in an external hard-drive, another on a cloud service, and another in your email inbox.
Try to work your backup schedule around your blogging or site updating schedule. You don't want it conflicting with a pivotal blog post publication or something similar.
Make it a habit to complete manual backups on occasion (see below)
Is There a Reason I Can't Do Manual Backups?
Manual backups are fine, if you remember to complete them. The problem is that many webmasters forget.
However, putting a manual backup on your calendar is a wonderful way to ensure that your backup solution is actually working the way it should. Sometimes we get too comfortable with our backup plugins, so it's prudent to check-in on occasion.
Another reason for manually backing up on occasion is to have full control over what gets backed up. However, this argument doesn't carry as much weight, since most backup plugins allow for full control as well (but in an automated fashion).
Overall, it's completely up to you, but I recommend having a backup plugin for the automated part, then marking your calendar to run a manual backup every once in a while.
The Best WordPress Backup Plugins to Choose From
Now that you know the rules behind backups, keep reading to see the best solutions on the market. Some companies and individuals will jump right for the freebies, while others are willing to spend more to get more. Overall, it depends entirely on your current budget and organization type.
The BackupBuddy plugin is a favorite for a few reasons. First of all, you get premium support from iThemes. Next, the plugin covers everything from malware to deleted files, and bad commands to server crashes. Not only that, but the plugin has support just about every feature that some of the other plugins mentioned below miss. This includes the storage of backups at an offsite location, WordPress restoring and backup scheduling.
Pricing:
Starting at $80 per year (with an option for $297 lifetime)
Pros
iThemes has a large community of developers and users, so you gain access to a wide variety of documents and resources, along with a full blog, forum and other support items.
You don't have to pay a monthly fee like with many other backup plugins. Instead you opt for a yearly subscription or pay for the lifetime plan.
You can send your backups to an offsite location along with other backup options like Dropbox and Amazon.
Cons
Although you only have to pay the yearly fee, it's actually pretty expensive compared to other plugins. Especially if you're looking at some of the free options.
It's a clunkier plugin that has occasionally slowed down my sites in the past. It also has a lot going on in terms of features, so some beginners might find it intimidating.
UpdraftPlus delivers both free and premium versions, yet the most impressive features come in the premium option. The whole point of the backup plugin is to simplify the process of backups and restorations, using cloud backups, large command buttons in the dashboard and even some debugging tools for the experts.
Pricing:
It has a free version (which is pretty darn good,) but you can upgrade to the premium version starting at $70 (gets you premium support, all add-ons and upgrades)
Pros
You don't have to pay a dime if you don't want to. And this still gives you quite a few nice features.
You receive 1GB of free remote storage with the premium version.
The free version supports various backup locations such as Amazon S3 (or compatible), Dropbox, Rackspace Cloud, Google Drive, email, FTP, Openstack Swift and UpdraftPlus Vault.
You can make different schedules for your database and file backups.
The restoration process is possible in the free version and extremely fast compared to the competition.
The pricing for the premium version is pretty solid. (Even though you have to pay for support and updates on a yearly basis).
Cons
You have to shell out some money if you want cool add-ons for automatic backups, importing, reporting and much more.
The ability to save in multiple locations at one time is only available through the premium version.
I'd like to see database encryption included in the free version, since this type of security shouldn't be left out, even for the non-paying customers.
Duplicator is far more than a backup plugin, with tools for migrating, copying, backing up, moving and cloning sites. The backup functionality is pretty basic in the free version, but you don't have to worry about insane pricing if you want more advanced features.
Pricing:
The Duplicator backup plugin has a completely free version, along with a Pro plugin that starts at $39 for the year.
Pros
The free plugin rocks, and the premium version is more reasonably priced than most plugins in this article.
The Personal Pro plan gives you three site licenses. You generally only see one license for the lowest plan.
You can move, migrate and clone your WordPress site, so Duplicator is far more than a backup plugin.
The premium version has useful email notifications for keeping tabs on your backups.
The premium version provides the smoothest interface for migrating a full WordPress website in just a few steps.
The premium version connects you directly to the CPanel, so there's no need to go digging around in your hosting account.
Cons
You don't get scheduled backups in the free version. I tend to think this should be a given feature in the free plugin.
The only real backup-like feature in the free version involves manually backing up your WordPress site. It's a seamless process, but the majority of backup tools reside in the premium version.
The cloud storage is great, but I see this as a free feature. You have to pay for the premium version with Duplicator.
VaultPress only has a premium version, so skip this if you're only interested in a free backup plugin. That said, it's a rather popular and powerful plugin, with tools for handling malware, viruses, host failures, exploits, hackers and more.
Pricing:
You can opt for the Personal Plan at $3.50 per month or one of the two Business Plans starting at $9 per month.
Pros
VaultPress is powered by JetPack, so the coding is strong, the integration is excellent, and you typically only have to go through a few settings to configure everything.
You get daily and real-time backups with a smooth restore engine.
The stats are some of the best in the business, and you get some nice security alerts.
Cons
There's no free plan. Although the pricing isn't bad, it'd be nice to see some sort of $0 option.
None of the plans support multiple site licenses. This means you'll have to purchase a completely new license if you want to use VaultPress on multiple sites.
The pricing looks cheap at first, but it's monthly. Therefore, it's a little deceiving when comparing it next to other solutions. In short, it's one of the only backup plugins with a recurring monthly fee. So those fees are going to add up over time.
It's required to have a JetPack account for the VaultPress plugin to work. This adds one or two extra steps to the installation, and the occasional developer likes to avoid JetPack.
The BackUpWordPress plugin handles a wide range of common backup techniques without you having to pay a large sum of money. Emails are sent to your inbox, and it actually has some pretty good customer support for a free plugin. Not only that, but you can opt for the paid version if needed.
Pricing:
BackUpWordPress has a free solution, with the option to upgrade at $29 for a single site. Multi-site starts at $79.
Pros
A free version is available, with tools to manage multiple schedules and have a backup email sent to you.
You can exclude certain files and folders with the free version.
It's one of the better plugins when working with a shared hosting environment. Basically, the backups aren't as clunky so they work even when your host has low memory.
Cons
Saving to cloud and remote destinations can only be done through the premium version.
You need to pay at least $79 for multi-site support.
The settings are stored in an unusual place on the WordPress dashboard. It only takes a few minutes to locate them under the tools tab, but you'd think they would pair it with the rest of the plugin.
Which of the Best WordPress Backups Plugins Should You Go For?
The most feature-rich solutions include BackupBuddy, UpdraftPlus, and VaultPress.
I like VaultPress the most (and so do the folks at WordPress,) but that recurring cost might be too pricey for some people. BackupWordPress is one of the more promising plugins if you don't want to pay anything, but keep Duplicator and UpdraftPlus in mind as well.
Overall, I recommend checking out the free solutions and seeing if they work fine for your website. If not, jump to the premium versions of UpdraftPlus, Duplicator, or BackupBuddy. They all work nicely and have similar features. I personally enjoy BackupBuddy's interface the most, but everyone is different.
If you have any thoughts on the best WordPress backup plugins, let us know in the comments below.