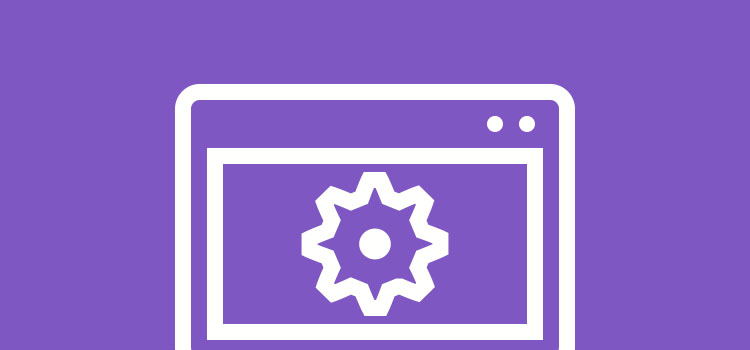 A Beginner's Guide on How to Install a WordPress Theme
The theme is one of the main reasons so many people are attracted to the popular content management system called WordPress.
WordPress on its own is not going to look pretty without the help of a theme. Sure, you can develop your own website on WordPress, but why go through the work when so many developers are currently giving away or selling pre-built templates?
The good news is that you can locate themes for everything from simple blogging to complex eCommerce sites.
Seeing as how many beginners don't know how to install a WordPress theme, we're going to outline the three ways to do so.
What to Consider Before Installing a WordPress Theme
A WordPress theme generates the entire look and feel of your site. Therefore, you want to make sure you choose the right one and ensure that you're not going to lose any previous content during a theme switch. Therefore, we recommend looking at some of the tips below before you go through the installation process:
Understand that each theme is different, so you could lose content if you're changing from another theme. For example, one theme might have support for an email subscription form, while another might not.
Check ratings and comments for your prospective themes to see if others have had problems with the theme.
Backup all database and site files if you're changing a theme. This way, you can restore the files if something goes missing.
Put your site in maintenance mode during the installation. This potentially collects email addresses and lets people know that your site is under construction.
Start this process by deciding whether you'd like to go with a free or premium theme. Here's our advice: If you'd like to make money with your website, seriously consider going with a premium theme. If you're creating a simple blog for a hobby, or you would like to test the waters with WordPress, a free template is perfectly fine.
Method 1: Install a Theme From the Admin Search Bar
Most beginners like going with this method because it happens right in the WordPress dashboard. There's no messing with FTPs or having to go to a third party vendor to download, then upload, a theme to a website. The only limitation is that all of these themes in the admin search bar are free.
Now, that doesn't mean they're bad (in fact quite the opposite,) but if you're looking for a premium (paid) solution, you're not going to find it here.
Start by opening up your WordPress dashboard and going to Appearance > Themes.
Click on the Add New button towards the top of the page.
This brings you to a screen that reveals a filter, search bar and some of the featured themes in the WordPress library. For example, you could select the Featured, Popular, Latest or Favorites filters to get an idea of what most people are installing for their websites.
Searching for a theme is also a possibility if you know the name of a theme that you'd like to install. For the sake of simplicity I typed in "Twenty Sixteen," which then revealed the popular WordPress.org free theme.
Before activating the theme I suggest you click on the Details and Preview button for the particular theme you want to install.
This reveals ratings and reviews, version information and a nice little preview to see if the theme is suitable.
After that, click on the blue Activate button in the upper left hand corner.
That's it!
This is by far the easiest option for installing a WordPress theme, but if you'd like to learn a little more about how WordPress works, or if you're grabbing a third party theme, we suggest taking a look at some of the methods below.
Method 2: Upload Your Theme to the Dashboard
This method involves downloading a theme file to your computer, then uploading it into your WordPress dashboard. It's the second easiest option, and sometimes it's required if you buy a theme from a third party vendor.
Continuing with the same Twenty Sixteen theme we used above, I want to go to the WordPress library download page to get the theme file.
Note: Theme files come from all types of places. For example, you might buy a theme from sites like ThemeForest or our own theme shop.
Locate the Download button on whichever site you're downloading the theme from. In this case, it's the big blue Download button to the right.
Themes come in .zip files, which you sometimes have to open on your computer to reveal the theme files needed for uploading.
For this one, all I had to do was save the original .zip file on my computer.
Recommendation: If you receive an error when uploading your theme, you may need to unzip the original file to find yet another zip file inside that. Many premium theme makers do this.
Once you know where your theme is located on your computer, open your WordPress dashboard. Go to Appearance > Themes and click on the Add New button.
Skip over the area that asks you to search for a theme. Instead click on the Upload Theme button towards the top.
Select Choose File, then find the theme's file from your computer.
Hit the Install Now option, then Activate the theme when prompted.
Once again, you're mainly going to complete this method when you decide to buy a premium theme. I wouldn't recommend it for a free theme that's already in the WordPress repository, since you're basically just adding a bunch of steps that are completely unnecessary.
In addition, the next method is much better if you're trying to learn the ins and outs of WordPress and the backend of your hosting account. So, I only recommend Method 2 if you buy your theme from a premium developer.
Method 3: Install a WordPress Theme With an FTP
Using an FTP to install a WordPress theme is not as common as it once was. However, this is a nice method for those who would like to learn more about managing a website with an FTP. After all, you may end up having to replace files with an FTP if your site crashes or something like that.
If you have no idea how to setup an FTP client for file transfer, I recommend checking out this guide for tips on which clients to use, and how to go about completing the process.
That said, I'm going to be using FileZilla for this demonstration.
Starting out, you must connect to your hosting account with FTP. All hosts have different areas where you're going to need to look for your FTP login credentials. I know that Bluehost, for example, has a nice little FTP tab where you can find this. However, if you're having trouble, a quick call to your host's customer support should point you in the right direction.
One part that's different with FTP is that you must unzip your theme file. Therefore, when you save the file to your computer you need to locate the unzipped version.
Everything after that is pretty much dragging or dropping the theme file to the right location.
For this, you're going to need to find the following path in the FTP client:
/wp-content/themes/
After placing the theme file in the /themes/ folder it should only take a few seconds to get uploaded to your website.
Now it's time for you to navigate back to he WordPress dashboard area.
Go to Appearance > Themes, then look around for the theme you just uploaded through FTP. If you don't see it, something went wrong with the FTP transfer or it's still being completed.
Once the theme does show up in the dashboard, click on the Activate button to make it your default WordPress theme.
In Conclusion
One suggestion is to clear out all of the theme files you're currently not using on your WordPress install. After you've completed the WordPress theme installation, you are free to enjoy all of the features from that theme, while also installing plugins to support the functionalities.
If you replaced a previous theme, I highly recommend browsing through your website and checking to see that everything is working. It's much better to understand what's missing know rather than in two months when a customer says your contact page is on the fritz.
Congratulations! You now know how to properly install a WordPress theme, so if you have any questions about the process, feel free to drop a line in the comments section below.