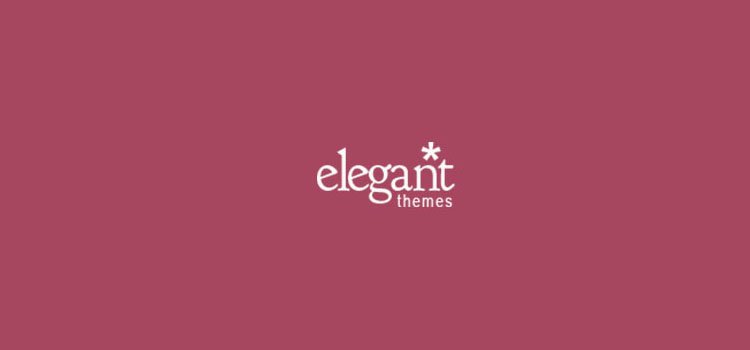 20% PFF

Elegant Themes Coupon

If you're a blogger or a web designer, then you probably know how difficult it is to find a decent theme when you're building a WordPress website.

There are just way too many choices out there that make it a difficult task to find a good theme with a beautiful design and clean code. If you've been having the same problem, you should check out Elegant Themes.

Elegant Themes is one of the best sites available for high-quality WordPress themes. You're going to love this site because we have a special coupon code that'll help you SAVE 20% on Elegant Themes membership plan.
What Is Elegant Themes?
Elegant Themes is a company that specializes in developing powerful and properly-functioning WordPress themes. So far, the company has served over 400,000 customers around the world.
Why do people love Elegant Themes this much? Mostly because Elegant Themes gives you access to a whole bunch of themes and plugins for the price of one, unlike other marketplaces where you have to buy themes and plugins individually.
Elegant Themes has been building themes for over 10 years. You don't have to think twice about their experience with quality or experience either.
What Do You Get From Elegant Themes?
So, what kind of themes and plugin do you get with Elegant Themes subscription?
87+ Professional Themes
Elegant Themes' WordPress themes collection feature 87 professionally designed themes for building various types of websites. This includes the massively popular Divi Theme as well. Their collection is still growing.
Use With Unlimited Websites – No need to buy licenses to use themes with each website you build. You can use any theme you download from Elegant Themes on an unlimited number of websites.
Divi Builder – Divi Builder is one of the plugins you get with Elegant Themes subscription. This is a page builder plugin you can use to design unique pages and layouts in WordPress without having to write code. It works with any theme including our free themes.
Email Opt-In Plugin – Elegant Themes' Bloom Email Opt-in plugin will also help you setup email forms and pop-up messages on your blog. So that you won't have to spend money on third-party email opt-in services.
Money Back Guarantee – If you're not happy with Elegant Themes services, you can ask for your money back. Elegant Themes comes with a 30-day money back guarantee.
Elegant Themes Pricing
Elegant Themes offers its products through a membership plan. Which means when you join its membership program you get access to all of its themes, plugins, and tools.
Yearly Access: For just $89 a year, you can subscribe to this plan to get access to all themes, plugins, and get premium support and updates for a year.
Lifetime Access: For a one-time fee of $249, this plan will give you lifetime access to all of Elegant Themes products with lifetime updates and support.