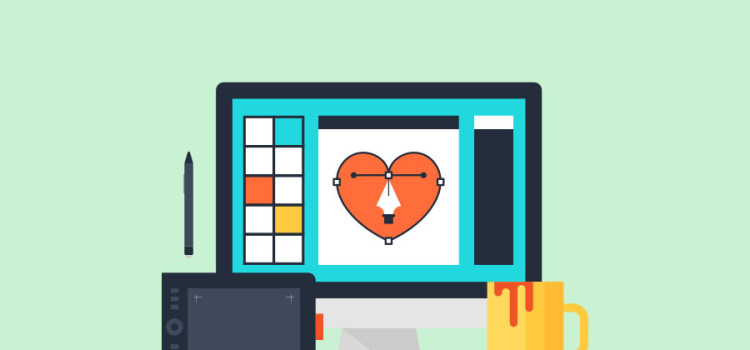 How to Choose the Best WordPress Hosting Provider
Choosing the best WordPress hosting plan for your website can be a struggle for many reasons.
First of all, because there are so many of them. With the growing popularity of the WordPress platform, the number of quality hosting providers for WordPress users has greatly increased over time. We can now choose from a wide field of hosting providers — all with different features, advantages, and disadvantages.
But what do you actually need? What really makes sense? It can be tough to keep track of it all.
For that reason, with this article we want to help you find the best WordPress hosting plan for your website. I will cover why it's important to have a quality hosting provider, what different types of hosting are available, and how specialized WordPress hosting providers are different from standard hosting plans.
Furthermore, I will provide you with in-depth information on some of the best WordPress hosting providers in the industry. I will look at what features they have to offer as well as the pros and cons of each provider. Here are the 5 hosting providers, I will be taking a look at (click on logo below to directly jump to the review):
Finally, to gather some objective data on the quality of each host, I will run speed tests on a sample site for each hosting plan in this article. That way, we can all assess better what really hides behind the marketing claims of these companies.
Best WordPress Hosting
Since this is a long article and to make navigation easier on you, you can click the links in the table of contents below to directly jump to the part that's most interesting to you. For the really time deprived among you, who just want to see the winners of the best WordPress hosting competition (based on performance), we have the abbreviated version right here:
| Hosting Provider | | | |
| --- | --- | --- | --- |
| Number of Sites | 1 | 1 | 3 |
| Average Page Loading Time | 1.1 seconds | 1.18 seconds | 1.35 |
| Bandwidth per Month | 25,000 visitors | 5,000 visitors | 10 GB |
| Storage space | 10 GB | 5 GB | 10 GB |
| Cost per Month | $29 | $15 | $64 |
| | Go to WP Engine | Go to Flywheel | Go to Pagely |
Of course, you are also more than welcome to read the post in its entirety. I promise, it's chock full of important information for anyone interested in finding the best WordPress hosting provider for themselves.
All good so far? Then let's get started.
Why Do You Need a Hosting Provider?
If you are new to WordPress and building websites, the first question that might come to your mind is why you need a hosting provider at all. After all, wasn't the promise of WordPress to get a free website? Why should you now have to pay money now to create one? Can't you just skip this step?
Hosting Providers Give Your WordPress Website a Home
That's a legitimate question. In theory, it's absolutely possible to have a WordPress website without a hosting provider. You can have your site up and running online without paying someone for it.
But — and that's a big but — only if you are willing and able to build and maintain your own web server. And while that's in the realm of possibility, for most of us the cost and effort involved in doing so is in no way justified.
That's exactly where hosting providers come in.
Basically, a hosting provider is someone who already has a number of web servers available and rents them out to other people. For a monthly fee they agree to house your site so others can access it through the World Wide Web.
One advantage of this practices is that economies of scale usually allow hosting providers to do this for much cheaper than you and I ever could.
Plus, hiring someone to take care of all the technical stuff involved with running a server is a huge burden off of the normal user's shoulders. No need to acquire additional expertise if you can pay someone who already has it.
Clear so far? Good, I know I could count on you.
However, if all it takes is some server space, why not just go with the lowest price? I mean, we have all see the ads for cheap or even free web hosting. Can they be really that different?
Turns out, they can and there are many reasons to consider a higher-quality option.
[Tweet "Hosting is a key component for the success of your WordPress website."]
Not all hosting providers are created equal. In fact, there can be severe quality differences between them, especially concerning:
Server speed
Available storage size
Reliability
Management options
Control
Support
Price
Why should you care about this? Because the quality of your hosting provider pretty much influences everything else about your website:
Safety and availability
Security and protection from hackers
Ability to recover from catastrophes
Loading time (and in turn user experience)
Search ranking
You can probably see how a lack in these areas can cost you a lot of time, energy and ultimately money. Resources that are better spent on improving and promoting your site.
Being successful online today is hard work and takes a lot of effort. Therefore, going with subpar hosting is like shooting yourself in the foot before attempting to run a marathon. Just not a smart strategy.
What Types of Web Hosting Are There?
To make matters even more complicated, we have several types of hosting to choose from. Which one of them is the right one for you really depends on your goals and the requirements of your site.
To give you a better understanding of what I'm talking about, let's quickly review the different hosting options at our disposal and their standout features.
1. Shared Hosting
This type is usually the cheapest and, therefore, most popular solution for budding WordPress websites. Shared hosting means your site is located on a single server with several other websites who all share the machine's resources among them.
While the price makes this option attractive, one major drawback is that you have no control over how those resources are managed. The more one site uses, the less is available for the rest. As you can imagine, this case of "bad neighbor syndrome" can result in serious speed problems once your site gets to a certain size.
2. Virtual Private Server Hosting
Next up is a modified form of shared hosting. With a virtual private server, your site still shares the same server with other properties, however, this time with firmly allocated resources. Disk space, memory and computational power are all divided evenly and can not be exceeded. Therefore, other parties will not be able to throttle your site's speed.
3. Cloud Hosting
The principle behind cloud hosting is pretty neat. In a cloud hosting environment, you won't only have one server hosting your files but several decentralized virtual servers that can change dynamically according to need. That means you can use as much or as little computing power as needed and change it on demand.
4. Managed Hosting
This type of hosting is a somewhat new addition to the group and one that has quickly become popular in the WordPress community.
A managed hosting provider gives you access to your own dedicated server but keeps the entire technical side in their hands. It's basically like having your own system administrator who also hosts your site on his own computer. In managed hosting, you can fully concentrate on growing your website, while someone else takes care of everything on the server side.
As you will see below, we have more and more companies to choose from who specialize in providing WordPress managed hosting.
5. Dedicated Hosting
The next step up then is dedicated hosting. Here you get full control over your site's server arrangements and an entire hosting environment for yourself to do with as you please.
However, one of the downsides here is that dedicated hosting is often quite pricey, in the realm of a few hundred bucks per month. Apart from that, you really need to know what you are doing. Dedicated hosting is geared towards sysadmin professionals and not advisable for beginners.
However, this kind of setup is also only necessary for really big websites with tons of traffic. The average user is probably better off choosing a shared or managed hosting option. Plus, you can always upgrade once you feel that your site requires extra care or dedicated resources to cater to its growing audience.
How Are WordPress Hosting Providers Different?
As I mentioned earlier, in the managed hosting category we have a growing number of providers who specifically cater to WordPress users. What that means is that their server architecture and service is optimized precisely for hosting WordPress websites. As you can imagine, that brings a number of benefits with it.
Increased Site Speed
With providers of managed WordPress hosting, the hardware and software is completely geared towards the WordPress platform. That means they offer stuff like server-level caching, optimal versions of PHP, MySQL and Apache as well as other WordPress-friendly features.
Hosting your site on such a server can reduce your page loading speed by as much as 1-2 seconds. While that doesn't sound like much it, these are huge numbers in the online environment!
Improved Security
While WordPress is generally very security conscious, no website is a hundred percent protected from cyber attacks. That's just what it is. For that reason, any host worth their salt will have some sort of security protocol in place.
However, the best WordPress hosting providers out there go the extra mile with increased security measures specially suited for the platform. Should your site still end up hacked (which can happen) they also have a lot more WordPress-specific knowledge on how to get it back on its feet than run-of-the-mill providers who host all kinds of site environments.
Automatic Backups
I probably shouldn't have to stress the importance of having a backup system in place and almost all hosting providers will do so (if yours doesn't, run like the wind!). However, many managed WordPress hosting companies offer not only daily backups but also one-click restore in case something actually goes wrong. A huge relief for any site owner.
Complete WordPress Administration
One of the main reasons that makes managed WordPress hosting providers so attractive is that they not only take care of your server setup but also of WordPress itself!
Your provider will make sure you are running the latest and greatest version of WordPress and will also take care of the updating process for you. That way you can completely concentrate on content creation and running your site without giving a second thought to how to keep it stable.
Expert Support
[Tweet "A final benefit of going with a specialized WordPress hosting company: They simply know their stuff!"] Should you have a problem with your site, you will be talking to people who know WordPress inside and out instead of someone with half-knowledge on a number of different cases, setups and systems.
Priceless in a bind!
How We Set Out to Find the Best of the Best in Hosting
Alright, enough with the theory, let's dive into our testing methodology. In the following we will try to find out who is the best managed WordPress hosting provider on our list. To do so I will look at a what features they have to offer and also run some tests to see how these providers perform in the real world.
The Test Setup
Firstly, all tests are conducted on a stripped-down test site with WordPress 4.4, filled with some default content and running the Twenty Sixteen theme. No caching and speed optimization plugins are present or enabled.
Performance Measurement Tools
To evaluate overall performance, I used Pingdom and GT Metrix to get numbers for page load time. I used servers in several different locations and ran multiple tests from each before calculating an average score. This will also give us an indication of how the user experience will vary for visitors from different parts of the world.
Evaluation Measures
Besides performance, I will also look at other measures that are important when choosing a WordPress hosting provider:
Price — Monthly price of the hosting plan I purchased for this experiment
Bandwidth — Traffic your site will be capable of handling
Storage Space — Amount of data space you will be allocated on the server
Number of Sites — How many sites you can host with the plan
While I will look at every provider in detail, each review is also followed by a summary of the findings. So, if you don't have the time to read everything, this will give you a quick overview.
Also, be aware that this is a living list. Over time I will be adding additional entries to it, so check back every once in a while!
The Contenders for Best WordPress Hosting Provider
From here on out we will be dealing with the actual test results. You will find detailed information about our test subjects, how they performed during the test and a lot of other relevant information to make an informed decision.
1. FlyWheel

Flywheel has been around since 2012 and managed to gather a lot of positive reputation in a short amount of time. As their website states, the company is "built from the ground up for designers and creative agencies" and offers targeted special features for their clientele.
For example, Flywheel provides free migrations, one-click staging sites, automatic billing transfer for finished sites and a platform that scales with your agency. Whether you're working for someone else or building your own website, Flywheel has got your back!
Features
Flywheel has tons of hosting plan options available. While that is generally awesome, the wide range of choices can also make selecting the right package for you a bit complicated.
Luckily, if you are unable to decide or not quite satisfied with their pre-designed packages, on request the Flywheel team will set up a custom plan for you. All you need to do is tell them your requirements and they'll cook up something exclusively for your site.
For this test, I purchased their Tiny plan at $15/month which is good for one WordPress install. It can handle up to 5,000 visitors per month and gives you 5 GB of disk space.
Flywheel charges an extra $10 for CDN and SSL support (each!) which might be a deal breaker for some. However, all their setups are tuned specifically for WordPress which gives the company an edge over less targeted offers on the market.
Pingdom Test Results
| Server Location | Load Time 1 | Load Time 2 | Load Time 3 |
| --- | --- | --- | --- |
| Amsterdam | 0.89s | 0.87s | 0.82s |
| Melbourne | 1.60s | 1.74s | 1.44s |
| New York | 0.69s | 0.47s | 0.44s |
Average page load time: 1.49 seconds
GT Metrix Test Results
| Server Location | Load Time 1 | Load Time 2 | Load Time 3 |
| --- | --- | --- | --- |
| Vancouver | 0.90s | 0.80s | 0.90s |
Average page load time: 0.87 seconds
Summary: Flywheel Tiny Plan
Number of sites: 1
Avg. Page Load time: 1.18 seconds
Monthly Bandwidth: 5000 visitors
Storage: 5 GB
Monthly Costs: $15
Pros
Server setup targeted to WordPress
Ability to request a custom hosting plan
Blazing fast page load speed
Nightly backups and tight security
Cons
Charges extra for CDN and SSL support (free on other hosting providers)
Only 5,000 monthly visitors on the cheapest plan
2. WP Engine

Similar to Flywheel, WP Engine is a bit of a newcomer to the hosting landscape. The company started out in 2010 and has built quite the reputation for itself in a matter of just a few years by taking their tagline "WordPress hosting, perfected" quite seriously.
If necessary, WP Engine offers enterprise level WordPress hosting. All plans are optimized for speed and come with powerful security features. Their support staff is among the friendliest out there and always available to lend a helping hand.
Features
For WP Engine, I went with the Personal plan. It enables you to host a single WordPress website with 10 GB of space and supports up to 25,000 monthly visitors with unlimited data transfer – all for $29/month.
Prices are a bit steeper than other hosting plans but their included features make it worth it. If you think otherwise, you can always take WP Engine up on their 60-day money back guarantee.
The Personal plan includes staging, which means you can set up a live copy of your WordPress site for testing purposes. Incredibly useful to try out new themes and plugins. For an extra $19.99 a month, you can add CDN services to your plan and $49.99 will get you support for SSL.
Similar to Flywheel, WP Engine also offers the possibility to create free websites which can be easily transferred to paid accounts. Freelancers and creative agencies will appreciate it.
Pingdom Test Results
| Server Location | Load Time 1 | Load Time 2 | Load Time 3 |
| --- | --- | --- | --- |
| Amsterdam | 1.09s | 0.80s | 0.79s |
| Melbourne | 1.22s | 1.35s | 1.08s |
| New York | 0.43s | 0.39s | 0.41s |
Average page load time: 1.26 seconds
GT Metrix Test Results
| Server Location | Load Time 1 | Load Time 2 | Load Time 3 |
| --- | --- | --- | --- |
| Vancouver | 0.80s | 1.00s | 0.80s |
Average page load time: 0.87 seconds
Summary: WP Engine's Personal Plan
Number of sites: 1
Avg. Page Load time: 1.1 seconds
Monthly Bandwidth: 25,000 visitors
Storage: 10 GB
Monthly Costs: $29
Pros
Unlimited data transfer on every plan
Site transfer to paid account for client sites
Enhanced speed and security measures
24/7 ticket support and live chat
Cons
On the pricier end of the scale
Extra charges for CDN and SSL support
3. Pressidium

Our next contender for best WordPress hosting services is Pressidium. Created by four coworkers with a vision of an industry-leading managed hosting service, the provider offers top-notch site management as well as fast, robust, scalable and secure WordPress hosting.
Features
Pressidium offers premium features on every plan, including a 60-day money back guarantee, free migration services and deploy of WordPress sites or blogs within 45 seconds.
I went with their Micro plan, which is good for one WordPress install and supports up to 10,000 visitors per month. The plan also features 5 GB of storage and Pressidium's Enterprise Architecture. Staging, automatic backups and updates round off the package.
In case none of their standard plans meet your needs, custom plans are available for the more picky. Pressidium also doesn't have any limitation on server usage. The company will charge you according to actual utilization – pay more only if you use more.
What's quite refreshing is their brutal honesty when it comes to making promises. Their uptime guarantee is set at 99.95% and backed by the Service Level Agreement. For every hour Pressidium fails to meet this guarantee, you'll get 5% of your monthly fee credited back.
Pingdom Test Results
| Server Location | Load Time 1 | Load Time 2 | Load Time 3 |
| --- | --- | --- | --- |
| Amsterdam | 0.69s | 0.56s | 0.78s |
| Melbourne | 2.81s | 2.02s | 2.18s |
| New York | 1.25s | 0.90s | 0.90s |
Average page load time: 2.02 seconds
GT Metrix Test Results
| Server Location | Load Time 1 | Load Time 2 | Load Time 3 |
| --- | --- | --- | --- |
| Vancouver | 1.20s | 1.20s | 1.30s |
Average page load time: 1.24 seconds
Summary: Pressidium Micro Plan
Number of sites: 1
Av. Page Load Time: 1.63 seconds
Monthly Bandwidth: 10,000 visitors
Storage: 5 GB
Monthly Costs: $17.90
Pros
Fast and reliable servers
Custom plans available
Cost efficient for the number of features
Service guarantee with money-back offer
Cons
Extra costs for CDN and SSL support
No email accounts available
4. Pagely

Created way back in 2006 by Joshua and Sally Strebel, Pagely offers managed WordPress hosting to anyone who no longer wants to put up with the technical aspects of running a WordPress site. Besides individual hosting packages, the company also offers virtual private networks and custom plans for enterprise clients.
Features
One of Pagely's standout features is their state-of-the-art architecture. Case in point: their servers run on the CodeIgniter PHP framework while cyber-threat specialist Armor takes care of security matters. Aside from that, all hosting plans are powered by Amazon and come with PressCDN included.
For the purpose of this test, I signed up for Pagely's Business plan that allows three WordPress installs on a total of 10 GB storage space. The package also has 10 GB of bandwidth allowance regardless of page views and site visitors. Automatic WordPress upgrades, backups, caching, and expert WordPress support from professionals round off Pagely's excellent service.
Pingdom Test Results
| Server Location | Load Time 1 | Load Time 2 | Load Time 3 |
| --- | --- | --- | --- |
| Amsterdam | 0.54s | 0.55s | 0.55s |
| Melbourne | 1.98s | 1.72s | 1.39s |
| New York | 0.69s | 0.47s | 0.46s |
Average page load time: 1.39 seconds
GT Metrix Test Results
| Server Location | Load Time 1 | Load Time 2 | Load Time 3 |
| --- | --- | --- | --- |
| Vancouver | 1.30s | 1.10s | 1.50s |
Average page load time: 1.3 seconds
Summary: Pagely Business Plan
Number of sites: 3
Av. Page Load Time: 1.35 seconds
Monthly Bandwidth: 10 GB
Storage: 10 GB
Monthly Costs: $64
Pros
Enhanced security measures
Managed WordPress hosting from front to back
Cloud hosting
Free CDN, caching, backups and upgrades
Cons
Support isn't available 24/7
Plans are on the pricier end of the scale based on functionality
5. Pressable

Pressable is also relatively new in the hosting game but claim to already be number one in customer satisfaction. They are another company offering only managed WordPress hosting and nothing else. While providing a range of plans, Pressable also has custom solutions available.
Features
In our quest to find the best WordPress hosting solution, I purchased Pressable's 1-5 site plan. It supports up to 5 WordPress sites (surprise!) and can handle 15,000 monthly visitors.
All of Pressable's hosting plans come with free CDN services, dedicated WordPress support and caching. The company also provides nightly malware scan and removal to ensure site security is top-notch.
With this provider, you also get SSL support and SFTP access out of the box. Since the company focuses on managed WordPress hosting, webmasters can expect daily backups and automatic updates.
Pingdom Test Results
| Server Location | Load Time 1 | Load Time 2 | Load Time 3 |
| --- | --- | --- | --- |
| Amsterdam | 2.02s | 2.22s | 1.74s |
| Melbourne | 3.20s | 3.03s | 2.62s |
| New York | 0.97s | 1.03s | 1.04s |
Average page load time: 2.98 seconds
GT Metrix Test Results
| Server Location | Load Time 1 | Load Time 2 | Load Time 3 |
| --- | --- | --- | --- |
| Vancouver | 2.40s | 1.80s | 1.60s |
Average page load time: 1.94 seconds
Summary: Pressable 1-5 Site Plan
Number of Sites: 5
Av. Page Load Time: 2.46 seconds
Monthly Bandwidth: 15,000 visitors
Storage: Not specified
Monthly Costs: $25
Pros
Free CDN, caching, backups and WordPress updates
Dedicated WordPress support
One-click creation of staging sites
Many features for an affordable price
Cons
Unknown available storage space
6. Kinsta

Our next WordPress hosting provider is Kinsta. Founded by a WordPress developer, the company now has had over eight years experience in the managed WordPress hosting sphere. Lately, they are becoming more visible on the market. That and offices in both Los Angeles and London suggest it's going well. Let's see what they have to offer.
Features
For this test, I have chosen the Business 1 plan. It's quite pricey with $100/month for one website (you get one month off when paying annually) and offers unlimited pageviews and visitors. The traffic limit is 50GB (100,000 visits) per month, however, that is plenty for most people. Plus, every additional GB costs $1, which is fair.
The plan includes 15GB storage on SSD and all Kinsta sites are hosted on Google Cloud. That also means you can choose from data centers in different places of the world. Of course, the closer your server is to your clients, the faster it can serve up your site.
Kinsta puts a lot of emphasis on support. Their staff consist of WordPress experts who regularly contribute to the platform and their average ticket response time is three minutes. Aside from that, they also offer free site migration from your old hosting provider.
Other features include one-click staging areas for testing (including daily backups), DDOS protection, SSL (including Let's Encrypt), firewalls, automatic backups, and uptime monitoring. Kinsta will also fix your site for free if it has been compromised.
My first impression was also very positive. WordPress is very easy to set up and the backend is super fast, even quicker than the local installation on my computer. Only the media upload took a while.
Pingdom Test Results
(Quick note: We added this provider to the article later. The server locations are different because Pingdom has changed them since then.)
| Server Location | Load Time 1 | Load Time 2 | Load Time 3 |
| --- | --- | --- | --- |
| Amsterdam | 1.5s | 1.35s | 1.48s |
| Melbourne | 2.31s | 1.95s | 2.18s |
| New York | 0.39s | 0.38s | 0.34s |
Average page load time: 1.32 seconds
GT Metrix Test Results
| Server Location | Load Time 1 | Load Time 2 | Load Time 3 |
| --- | --- | --- | --- |
| Vancouver | 1.02s | 1.2s | 1.3s |
Average page load time: 1.17 seconds
Summary: Kinsta's Business 1 Plan
Number of Sites: 5
Av. Page Load Time: 1.25 seconds
Monthly Bandwidth: 50 GB ($1 for every additional GB)
Storage: 15 GB
Monthly Costs: $100
Pros
Unlimited visitors and pageviews
Awesome support
State-of-the-art technology
Super fast for visitors close to server location
Overall Ranking and Conclusion
As website owners, most of us are dependent on finding a quality host. Very few can or even want to build their own server. However, hosting can be a complicated topic. Different types of hosting and a multitude of features and options make decisions difficult.
Performance is one of the more objective ways to look at the playing field and from the test performed in this article, our ranking looks like this:
WP Engine (Average: 1.1 seconds)
Flywheel (Average: 1.18 seconds)
Kinsta (Average: 1.25 seconds)
Pagely (Average: 1.35 seconds)
Pressidium (Average: 1.63 seconds)
Pressable (Average: 2.46 seconds)
While this is a good list to start from, finding the "best WordPress hosting provider" for you comes down to more than just page loading speed. Your budget, the number of available sites and other factors all carry weight in this matter.
[Tweet "In the end, which one is the best WordPress hosting provider for you is really personal."]
Therefore, the speed ranking and other information in this article will provide you only with a good starting point. The decision is up to you. Luckily, you have a lot of good solutions to choose from.
All that's left for me is to wish you all the best and ask for one small favor: When you do decide on a host, please be so kind to let the rest of us know about it so we can profit from your experience. Thank you!
Which hosting provider are you signed up with? Which type of hosting service do you prefer for your WordPress site? Let us know in the comments section below!