Step 1: Create a new page
The first thing you need to do is to create a new page, go to dashboard > pages > add new > name it homepage or something similar.
Select homepage template "Home Hero (Image)" from right-bottom and click the save button, see the below screenshot.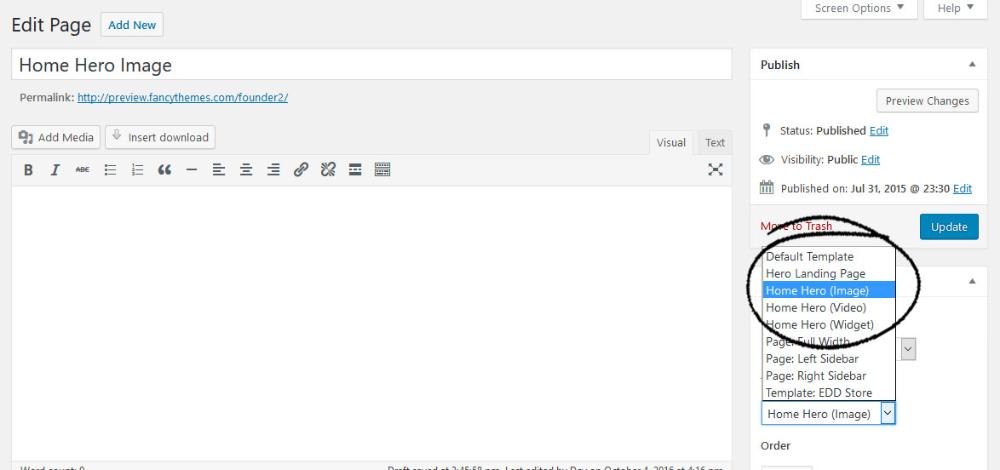 Step 2: Add hero title & content
Settings box should be visible, below the editor area. Fill the information including hero title & hero text.
Tick the optin form checkbox, make sure you have MC4WP plugin installed.
Add the featured image, which is used as the background for header area.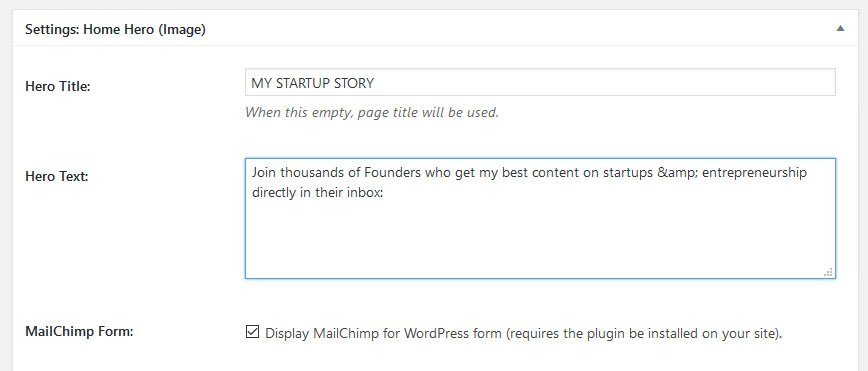 Step 3: Set the new page as static front page:
Go to WordPress customizer (Dashboard > Appearance > Customize) and click on the Static Front Page tab on the left side.
Select the "A Static page" option and select the new page you created a few minutes ago from Front Page dropdown section.
Click the save & publish button to save the settings.